Catalogs ~
Screen Printing ~ Embroidery ~ Work Uniforms ~ Promotional Items & so much more.

Here you can find thousands of the many products we carry. Feel free to browse the many different vendors we offer. If you have any questions please feel free to Contact Us.

Note: Each vendor has there own purchasing minimums & requirements. A written quote will be provided.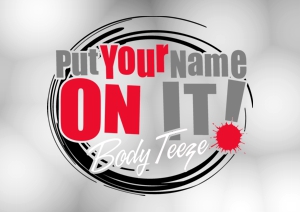 General Wearables:
Alpha - www.imprintablefashion.com
SanMar - www.companycasuals.com

Hats:
Outdoor Cap - www.promoheadwear.com
KC Headwear - www.kcheadwear.com
Cap America - www.capamerica.com

Tie-Dye:
Kerr's Cotton - www.kerrscotton.com
Dyenomite Apparel - www.dyenomite.com

Athletics:
Augusta Sportswear - www.augustasportswear.com
Teamwork Apparel - www.teamworkathletic.com
A4 - www.a4.com
Kobe Sportswear - www.kobesportswear.com
Holloway Sportswear - www.hollowayusa.com
Russell Athletics - www.russellathletic.com
Game Sportswear - www.gamesportswear.com
Dunbrooke - www.dunbrooke.com
Boxercraft - www.wholesale.boxercraft.com

Safety & Workwear:
Camber - www.camberusa.com
Dickies - www.dickiesdelivered.com
Carhart - www.carhartt.com
GSS Safety Apparel - www.gsssafety.com
Reflective Apparel - www.reflectiveapparel.com

Promotional Products:
Evans - www.evans-mfg.com

Please send us your art so we know what artwork we are looking at or quoting for your promotional items-

Updated 9/1/23