About Us ~
Screen Printing ~ Embroidery ~ Work Uniforms ~ Promotional Items & so much more.

Mission Statement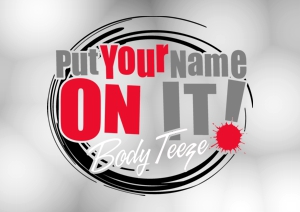 Since 1987 ~ we are proudly celebrating over 36 years of service. Since we were a little shop on the corner, we are continuously upgrading our skills and industry techniques while maintaining a safe work place for our employees and staff. Our vision is to provide quality screen printing, embroidery and promotional advertising products to the end user and to the trade. We work hard as a team to earn your trust, confidence and patronage every business day. From our entire staff, we thank you. We extend an open invite for you & your colleagues to stop by and visit.

We can accept your order via email, payment by credit card, we will deliver or load your vehicle at our loading dock.

Sincerely,
Your friends at Body Teeze Screen Printing & Embroidery, Whitehall, PA.


---

About
A warm welcome...We are Body Teeze Screen Printing & Embroidery, and we welcome you to the wonderful and sometimes crazy world of screenprinting, embroidery and promotional advertising. Body Teeze started screen printing t-shirts & sportswear in 1987. To date, we operate a state-of-the-art facility and are considered a leader in our region for quality screen printing, embroidery and promotional advertising products.

Who uses our products & services ?

Everyone, look around... 9 out of 10 people are wearing a screenprinted or embroidered t-shirt, sweatshirt, cap or jacket with their corporate logo, favorite sports team or product, and if you dig into your pocket, I bet you have a decorated key chain. From inexpensive t-shirts to beautiful upscale embroidered polo & golf shirts, hats & jackets.

Your needs might be for your business as corporate wear for uniforms, sales or marketing promotions, employee incentives or awards, company picnics, golf outings; or for your school, church, club, special event, fund raiser, athletic team, frat, sorority or Christmas gifts... and the list goes on. Body Teeze can decorate many affordable products to promote yourself, your business, your group or function with pride. Body Teeze offers complete screen printing & embroidery services along with tons of promotional advertising & fund raising products to the end use and to the trade.

Our facility is over 6500 sq. ft., with expanded customer service, art and production areas, along with a 1500 sq. ft. warehouse with a UPS height loading dock to properly ship and receive our customers goods. We are easy to get to; we are 2 blocks off of Rt. 22 at the Fullerton Ave. exit, with plenty of parking. As always, whether your need is for screen printing or embroidery for t-shirts, golf, staff or polo shirts, sweats, jackets or promotional products such as pens, mugs or magnets, Body Teeze can help. If you have any questions or would like to place an order, please do not hesitate to contact our customer service department at 610-776-7635 or by email at info@bodyteeze.com. We would be glad to explain our products and the process to get them customized or decorated with your logo or artwork.


---
Hours of Operation
Monday - Friday 8:00am - 4:30pm
Closed most legal holidays


---
Map / Directions


From Route 22 - get off at the Fullerton Avenue exit;
From either exit, turn left onto Fullerton Avenue;
On Fullerton Avenue, go 2 blocks and turn right at St. John's Church onto Chestnut St. (across from Shell)
On Chestnut St., go to bottom of the hill, and at the stop sign Body Teeze will be on your right.
---

Payment Terms

• Our terms are 50% deposit with the balance C.O.D.
• Online or phone orders are to be prepaid in full including but not limited to shipping and/or sales tax.
• We accept cash, personal or company check with one (1) form of government issued ID for verification.
• Visa & Mastercard are accepted.
• Trade accounts and customer orders of 1200, 2500, 5000 or 10,000+ pieces, please inquire directly.
• Management reserves the right to accept and/or decline any order, offer or rescind billing terms as well as request prepayment by check, money order or cashiers check.

• Please note:
Everything we produce is custom decorated. All quotes are in writing and emailed to your email address provided. All written quotes are honored for seven (7) calendar days to allow for budgeting and project scheduling. If you would like to request an appointment, simply contact us and we would be glad to schedule it with you to go over your project. If you choose not to provide contact information, any phone quotes are estimates only.

12/1/23